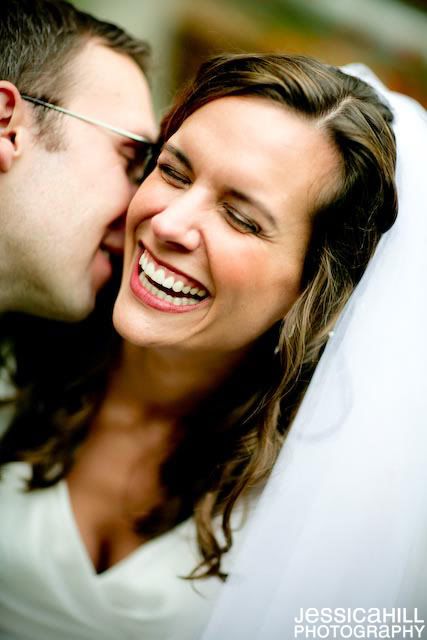 A great love!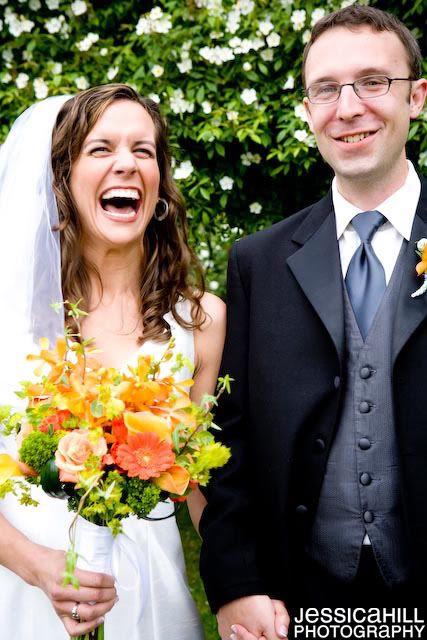 Sarah and Duncan are so in love and their wedding was truly a celebration of it!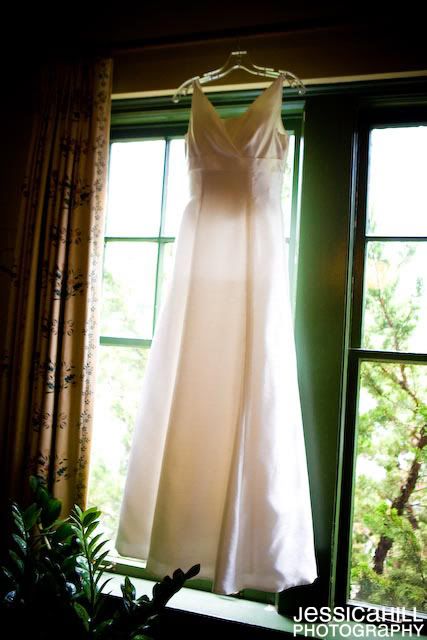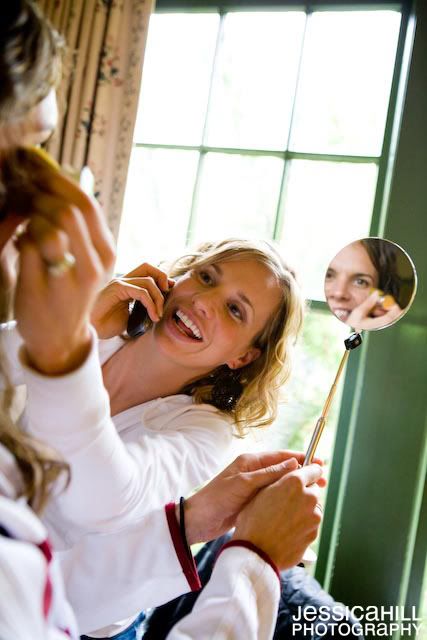 beautiful!
A blushing bride!
Something Blue!
Dad and Daughter making their way down the aisle to Duncan!
Sarah and her Dad were both so happy!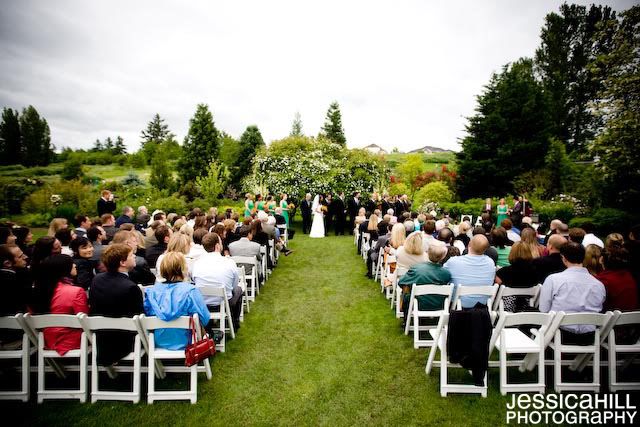 Sarah's sister and cousins all sang the song "All I want is You" from the Juno soundtrack by Barry Louis Polisar! I love this song and I thought it would be perfect for their slide show... Stay tuned!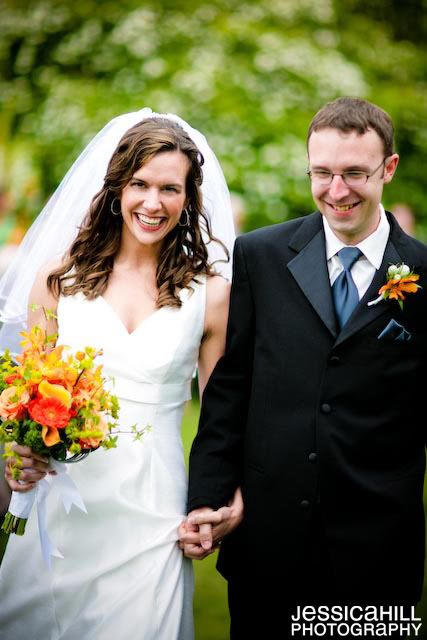 The kiss and the new Mr. and Mrs. York!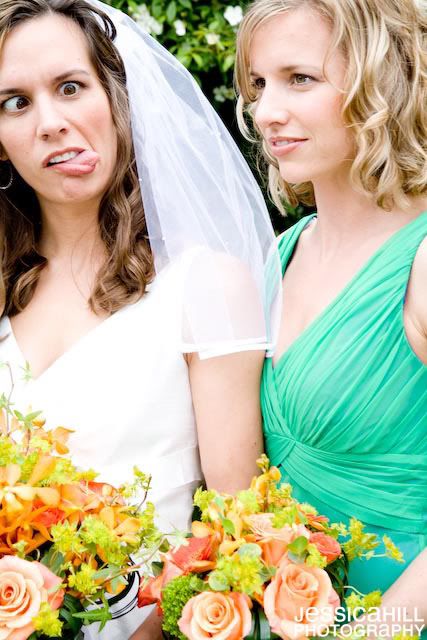 The formal photos are almost done Sarah, I promise!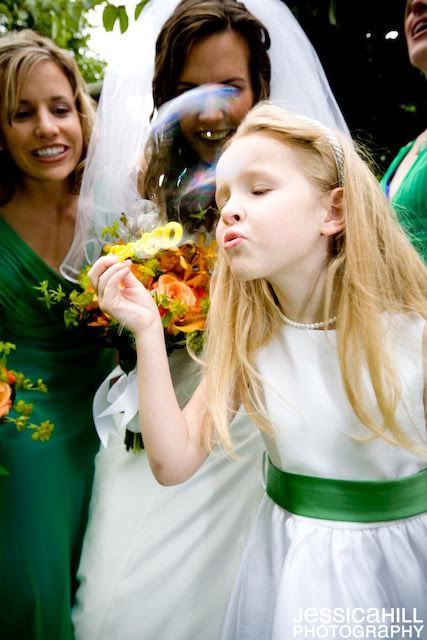 Instead of flower petals, the flower girl blew bubbles!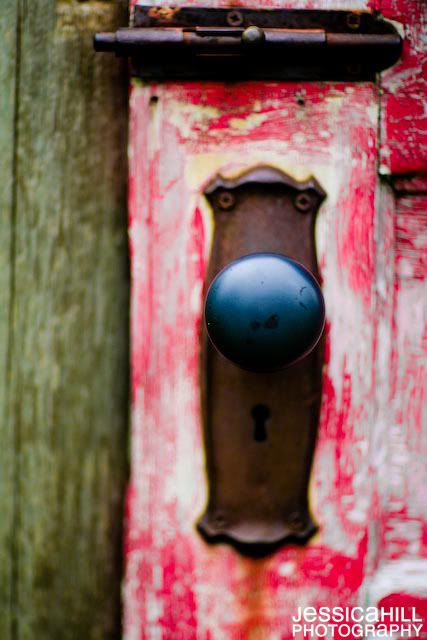 This random door is a great photo prop and I love how it opened to a beautiful flower garden!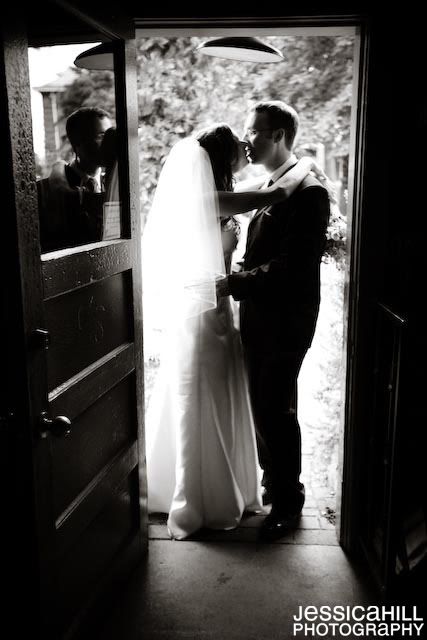 I think the image on the right is one of my absolute favorites. It looks fairy tale-esque, don't you think?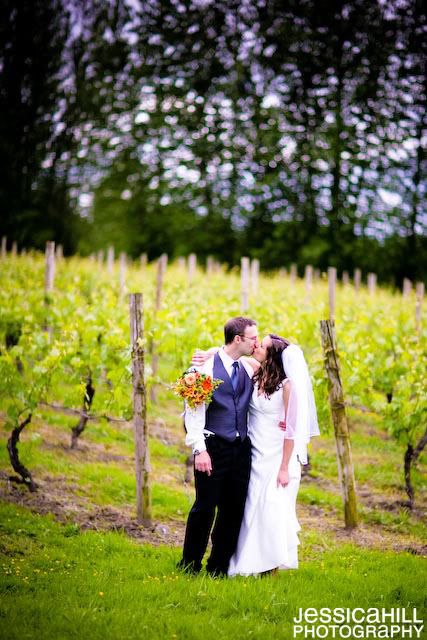 The beer finally arrived!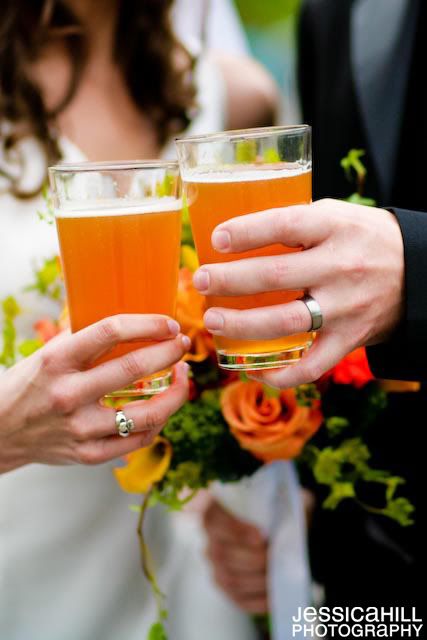 Cheers!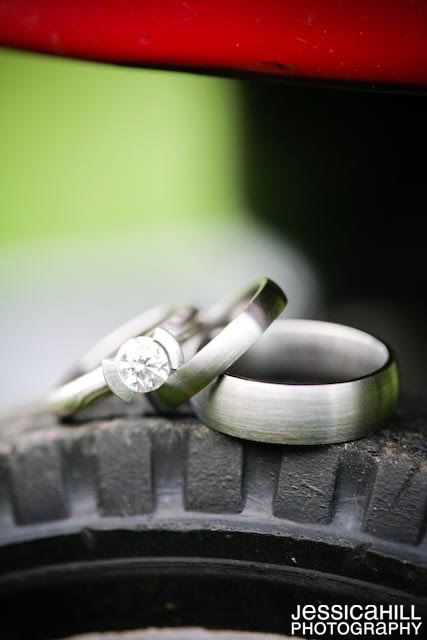 A cool ring shot with a little red wagon.
Sarah's dance with her dad was so sweet it brought tears to the guest's eyes.. (and mine!).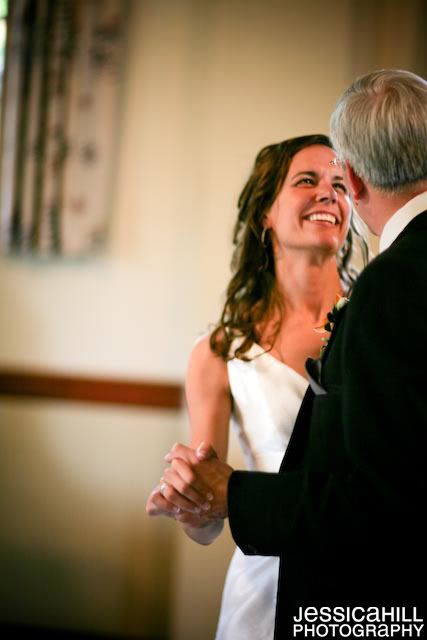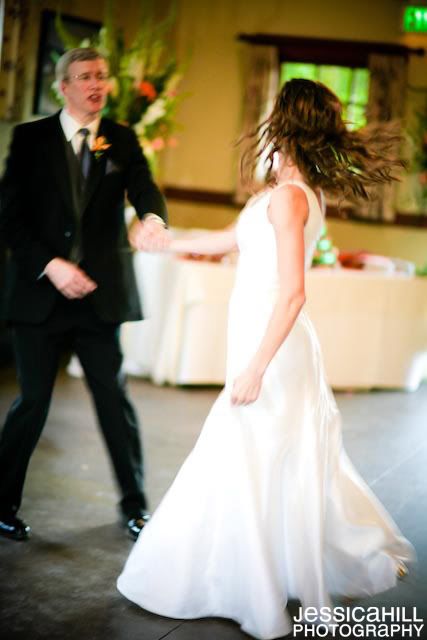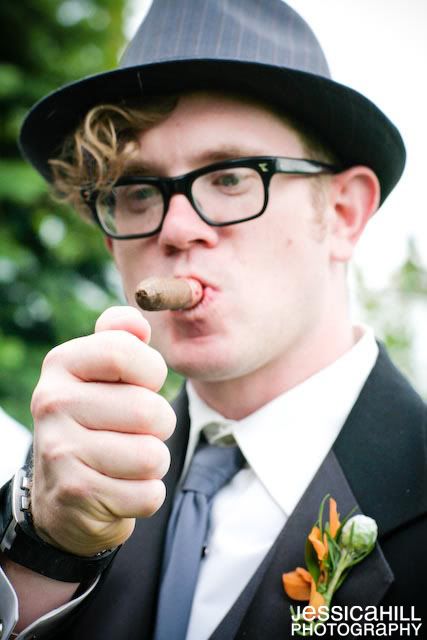 Cigar time!
Let's get this party started! (oh... and they did!)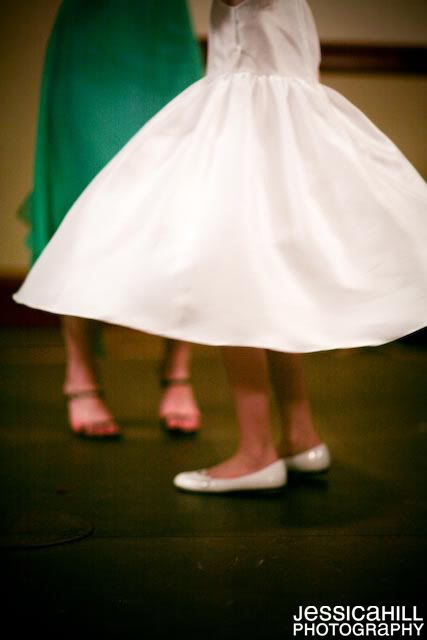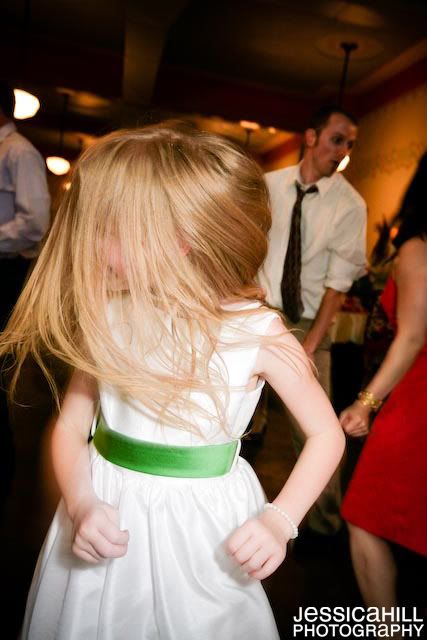 Kelda and Michael are the amazing (and funny!)couple on the right that I photographed last summer in Gig Harbor, WA. Michael was the DJ for the evening, and did a great job of getting all the people grooving! It was so great to see you both again!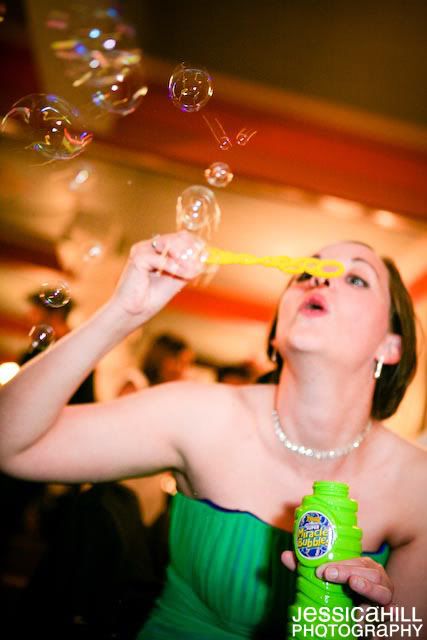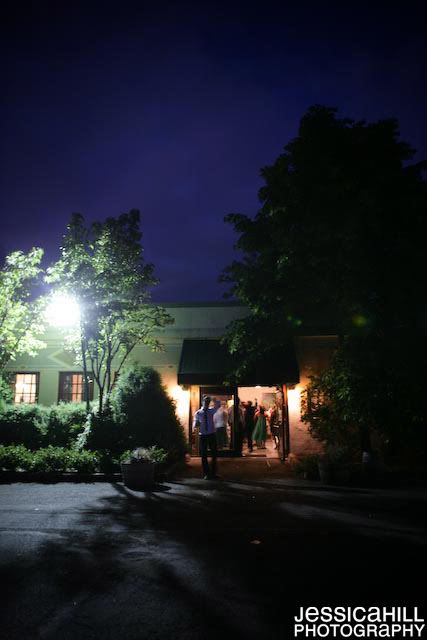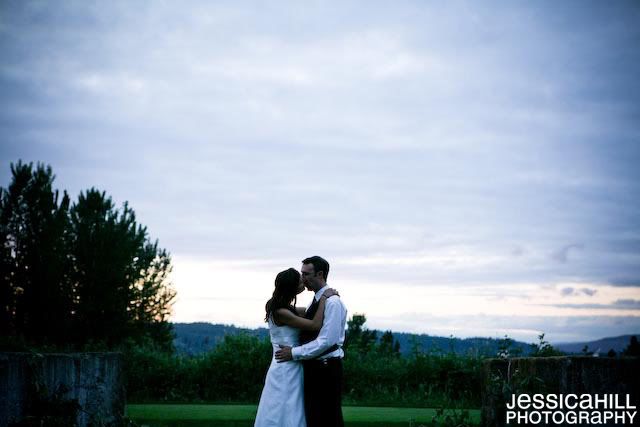 Wow!
Sarah and Duncan are, simply put, perfect for each other. I had the awesome opportunity to be their photographer on June 7th at
McMenamins Edgefield
in Troutdale. Edgefields has a TON of great photo opportunities and Sarah and Duncan really gave me the time to go crazy with some beautiful images all over the estate. Their wedding had a very Portland feel with natural warm tones and a relaxed schedule. Both the ceremony and the reception were held on the grounds of Blackberry Hall, a converted vintage mechanic's garage, which made it fun and laid back for all the guests. The food was killer with a picnic BBQ style buffet including corn on the cob, ribs, potato salad and watermelon!
Saint Cupcake
made the delicious cupcakes for dessert. Yum! All the guests were wearing smiles the whole night, but I think Sarah wins the "biggest smile" award! Sarah's fun and expressive personality made it easy to capture candids throughout the day. She wore a
Mikaella
bridal gown from
Charlotte's
and looked absolutely stunning! The flowers were created by the amazing Anthony at
Tommy Luke
. Duncan and Sarah are both Doctors and I can see why; they're both very intelligent and care a lot about other people. The party kept kicking on with awesome music, including their first dance to
Otis Redding's
That's How Strong My Love Is... complete Soul. (Notice the capital "S"? yeowzers!)
Thank you SO much Sarah and Duncan for choosing me to photograph your beautiful wedding. Thanks to all of Sarah and Duncan's family and friends and I hope you all love the sneak peak!
Please leave a comment to let me know what you think!