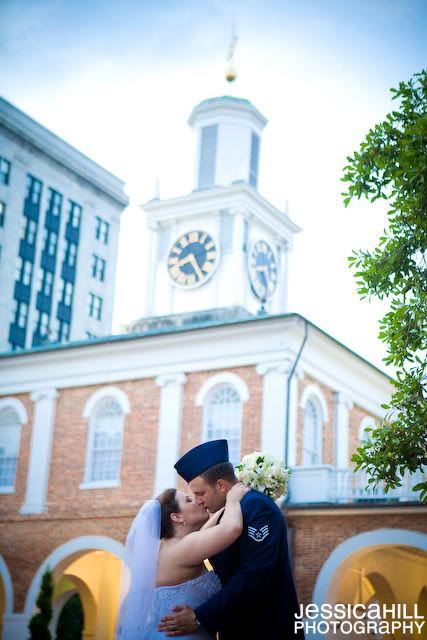 Historic Fayetteville North Carolina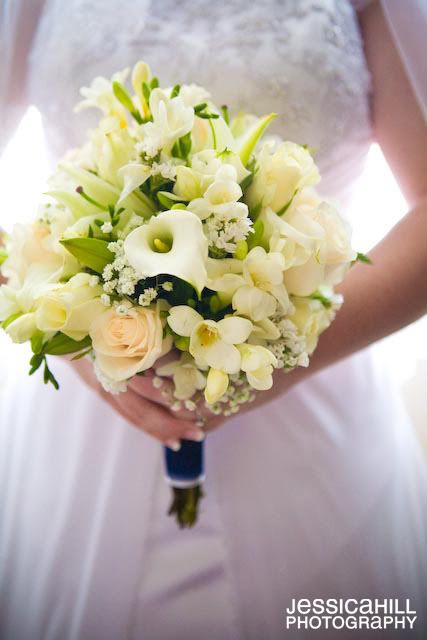 I love this photo of the bouquet!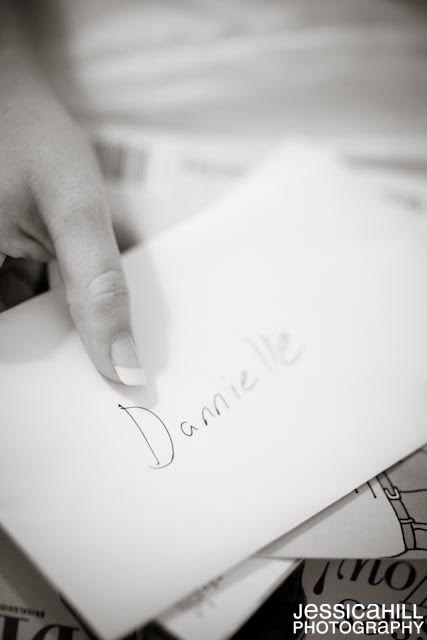 It was so sweet when Teddy sent a groomsman in with a love note while Danielle was getting ready. His words made her cry happy tears!
The cute bridesmaids! Can you tell that they're sisters?
My favorite bridal portrait of the day! Danielle is a beautiful bride! She wore her grandmother's pearl necklace as her "something old."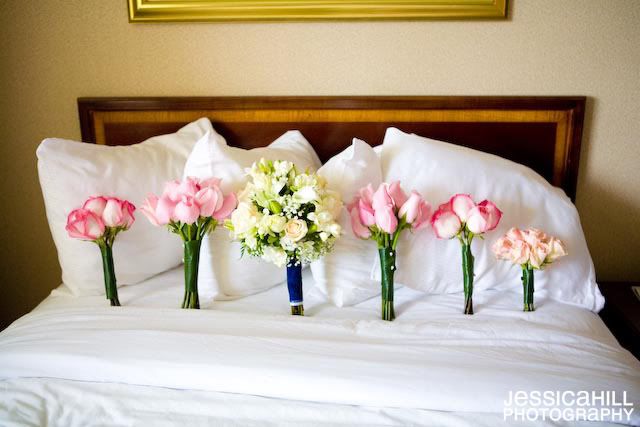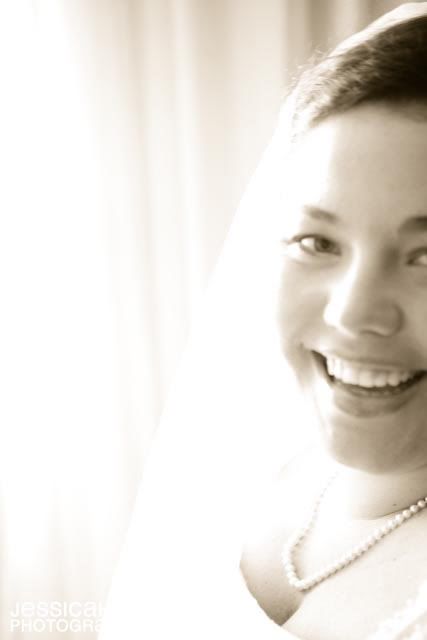 Teddy is in the Air Force and will be departing to Qatar soon.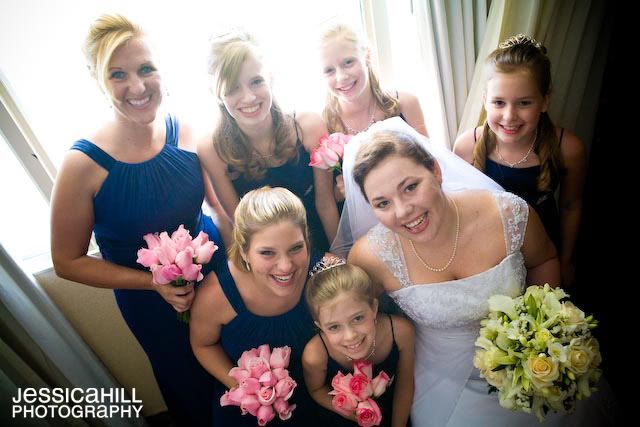 The lovely ladies!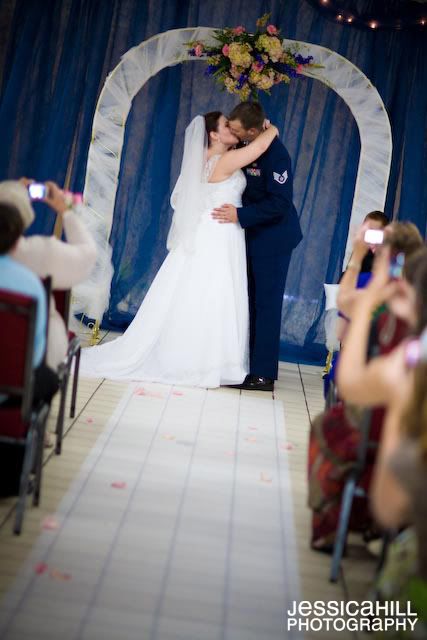 The Kiss!
The new Mr. and Mrs. Wagoner!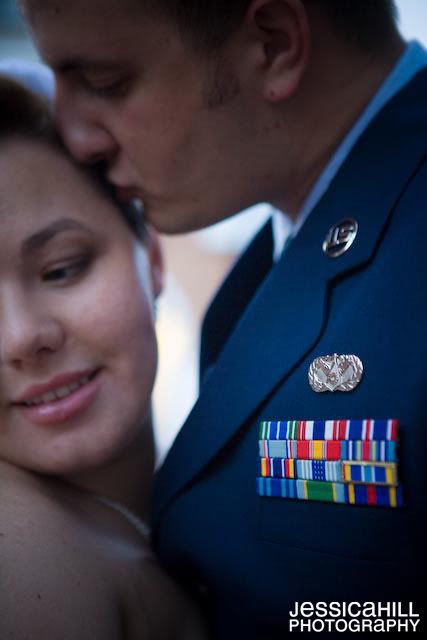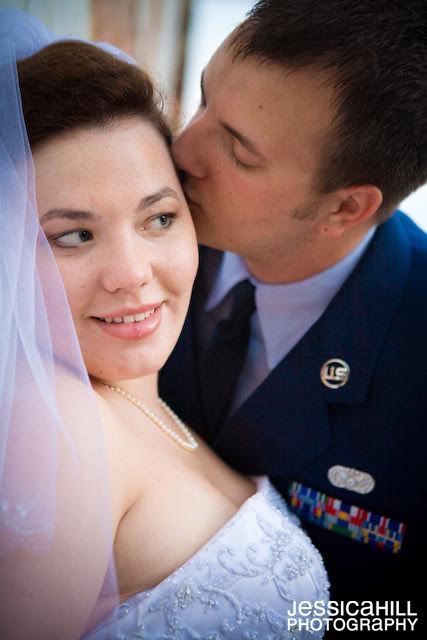 I love how ethereal this photo is.. So pretty!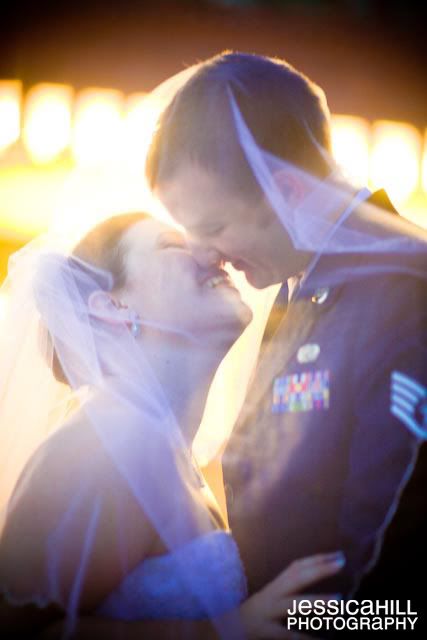 My favorite photos of the day! These were taken in downtown Fayetteville in front of a marquee. Don't you love how they are bathed in beautiful light?
The first dance. Danielle and Teddy were quite the swing dancers!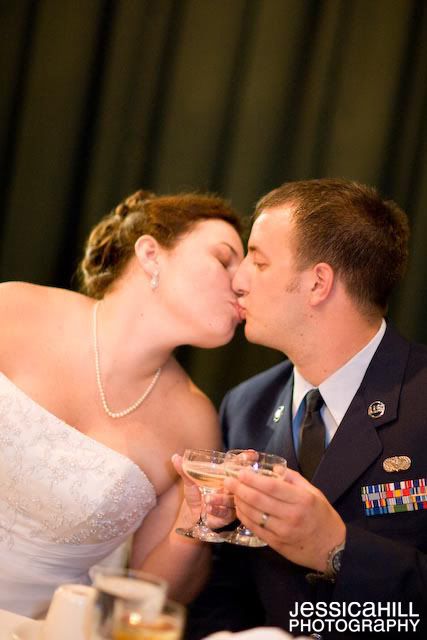 Cheers!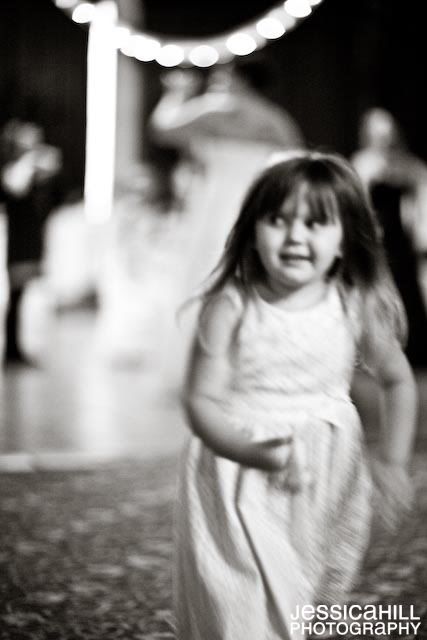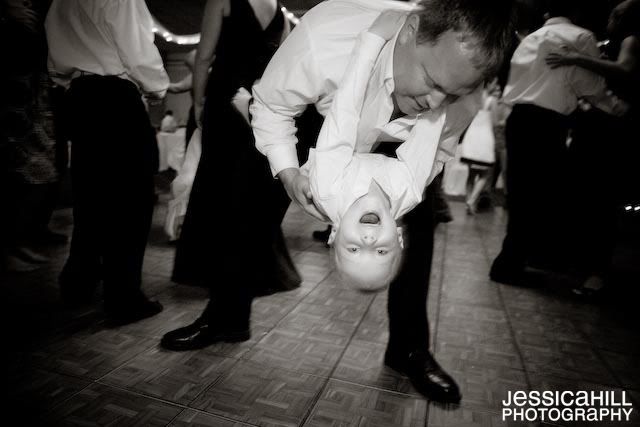 Danielle and Teddy are a match made in heaven! They both drew inspiration from Teddy's Air Force dress blues for the wedding color palette of navy and silver with a splash of light pink. The day was a little rainy to start, but during the dinner we were able to sneak into downtown for some great photos with the historic architecture of downtown Fayetteville North Carolina! We spent about 45 minutes wondering the small streets and the lighting was perfect! I really love the images taken near the clock tower. They are so Americana, don't you think!? The wedding ceremony and reception were held at the
Hotel Boudeaux
which held the 160 guests perfectly with enough room to dance! Oh and they did! Teddy and Danielle tore things up on the dance floor! The party lasted well into the night with Teddy and Danielle closing the dance floor with a stunning slow dance! My thoughts are with you both during Teddy's time in Qatar. Thank you so much for choosing me to document your big day and for the experience of photographing in Fayetteville!
Please leave a comment! I value your opinions!