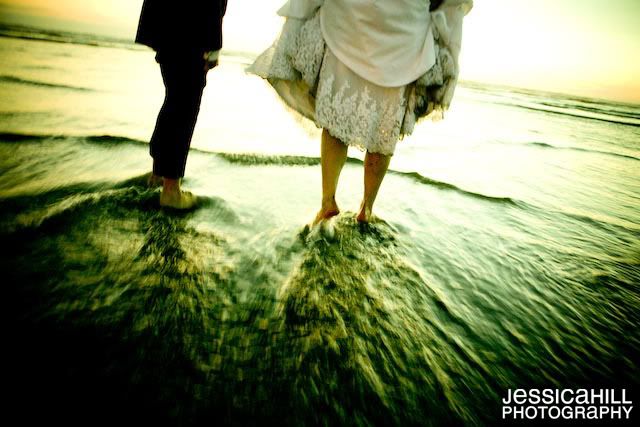 Kira and Jeremy are an amazing couple! I love this artistic photograph of them. This is the type of shot I would consider as a large wall canvas.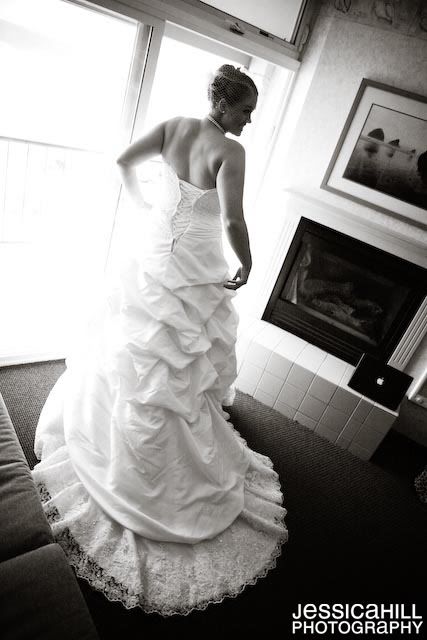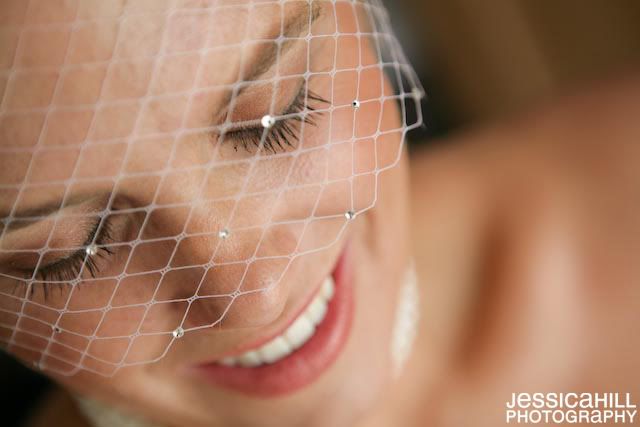 Kira looked amazing! I love the vintage look of her bird cage veil!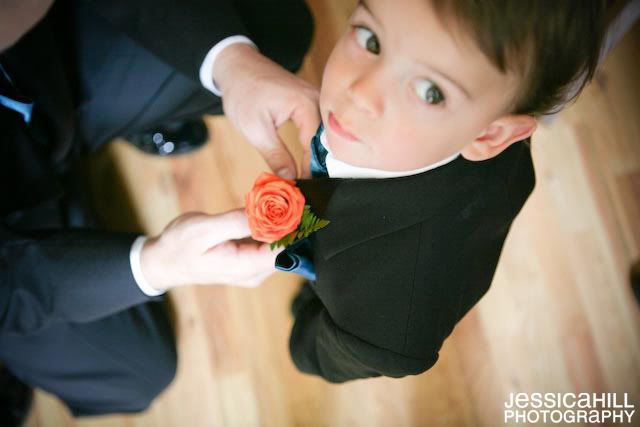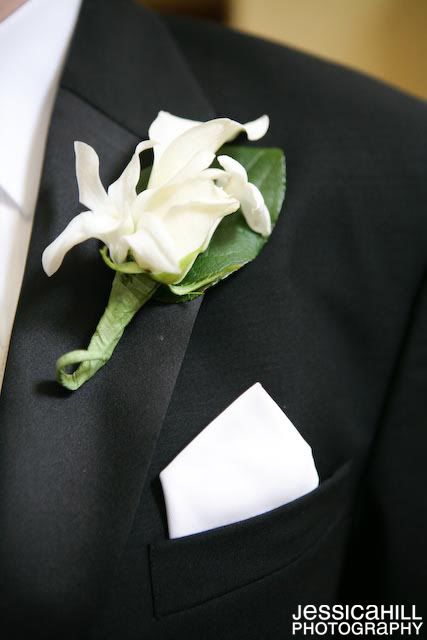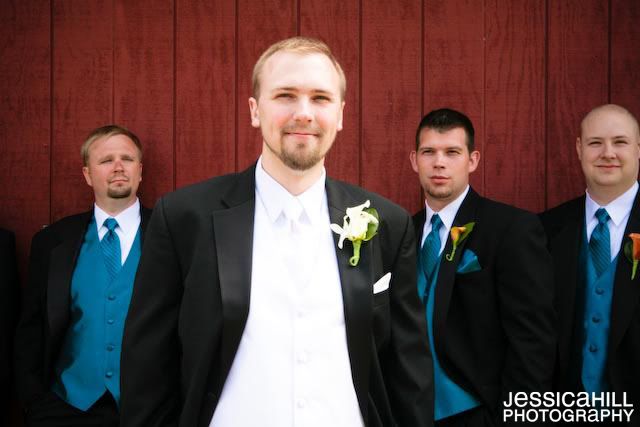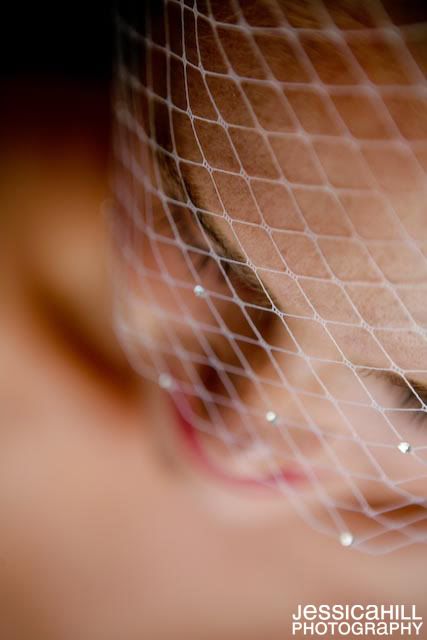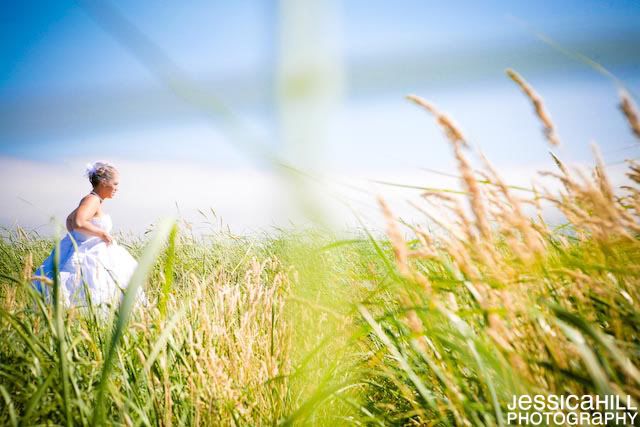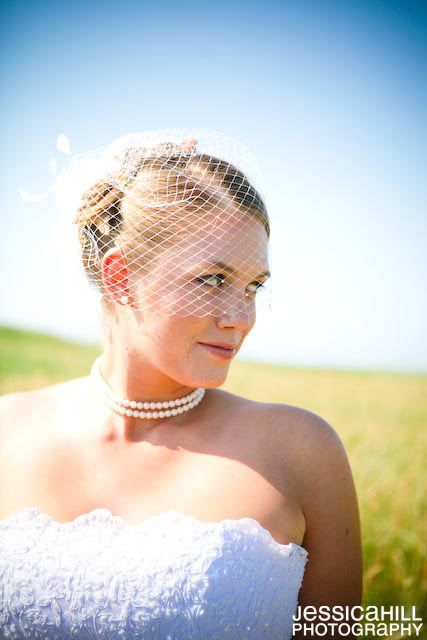 Kira right before the ceremony.. A look of calm, a look of extreme excitement! She was so cute, bouncing up and down singing "I'm Getting Married!"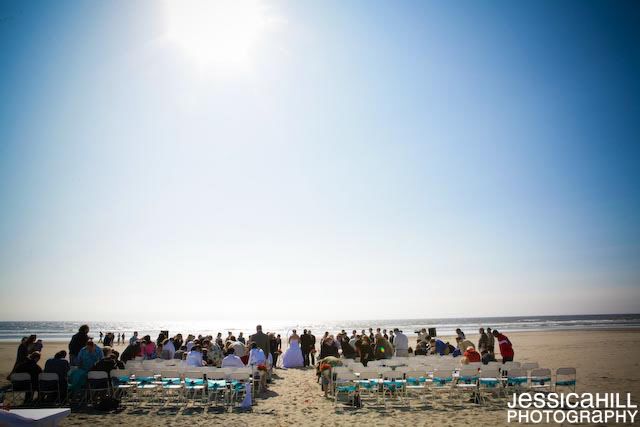 Ceremony was magical, especially with the sounds of the ocean waves in the background!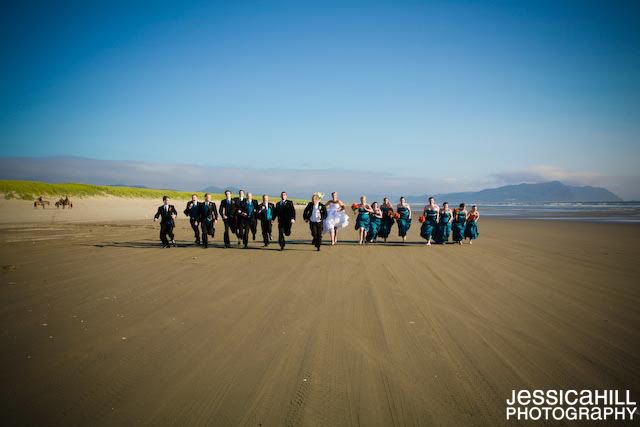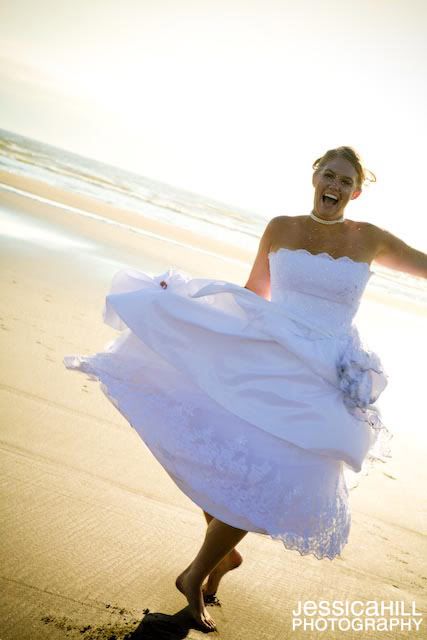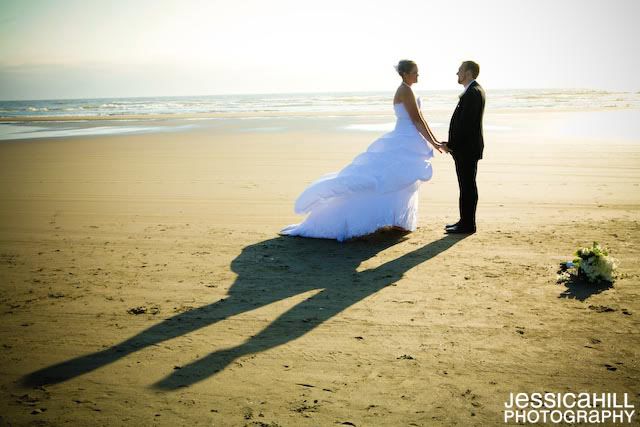 So Fun!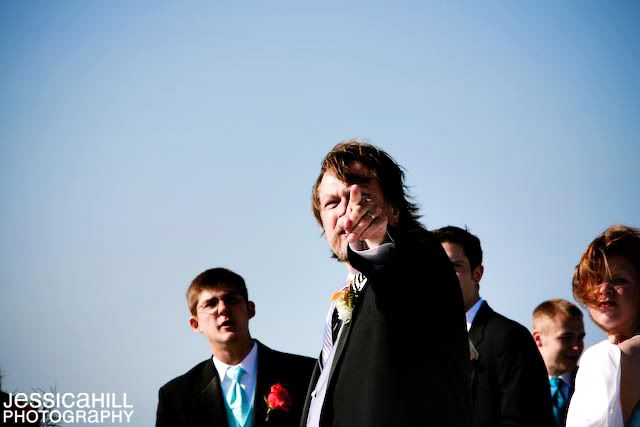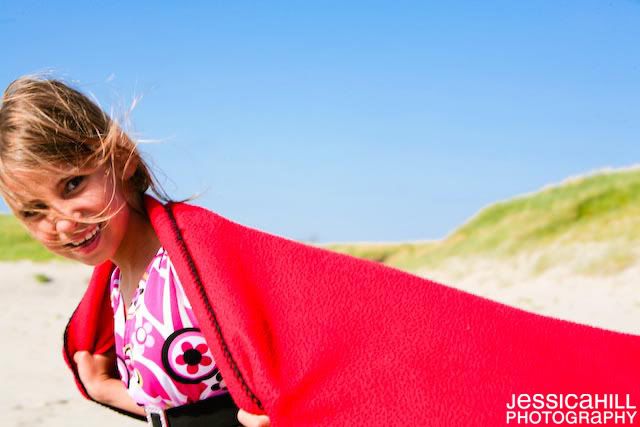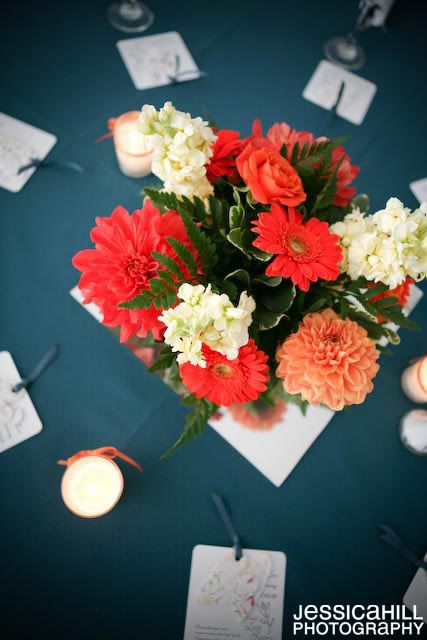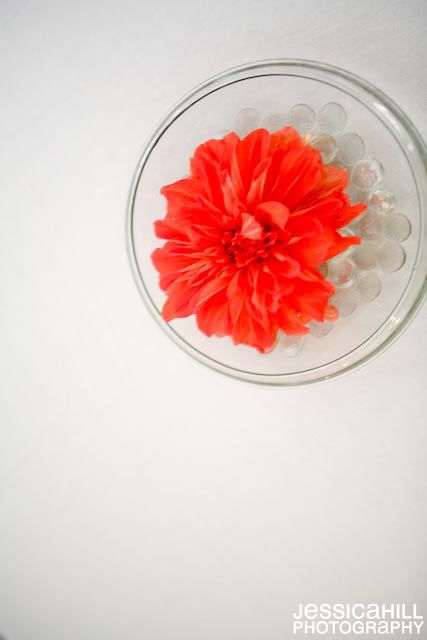 I loved the color palette of blues and oranges. It's so fresh and modern!
The cake was as yummy as it looks!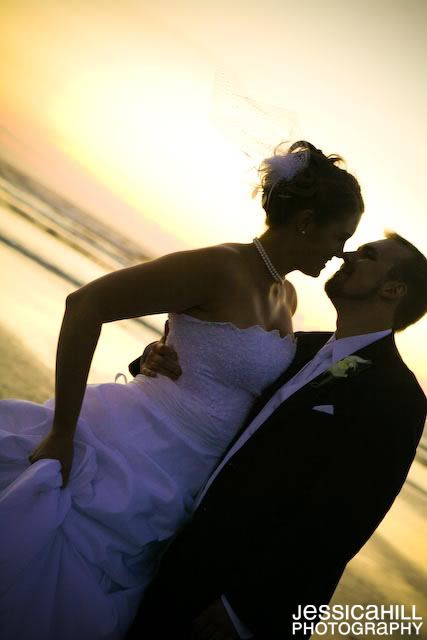 Kira and Jeremy wed on July 19th at the Oregon Coast. The ceremony was on
Del Ray beach
, and the reception was in a tent on the beach at the
Best Western Ocean View Resort
. I had the wonderful opportunity to work with the amazing Laura of
New Moon Events
on this wedding, which allowed for absolute rock star coverage! Eric of
Hybrid Moon Video
was making his well known movie magic as well, recording the personal vows and the fun-filled toasts for their video! I'm looking forward to seeing all the different angles captured!
Kira looked amazing wearing her cool bird cage veil with accented white feathers. This piece really made the wedding timeless and elegant with it's vintage charm. The colors were teal and corral, which is one of my new favorite color combos. (I'm actually thinking of adding a touch of corral to my logo and branding materials!) It's so vivid and fresh, almost unexpected yet very contemporary.
Jeremy and the guys wore tuxes and all looked very
GQ
! I loved the details of their day, the cool steel tubs holding the wedding programs, the neat round vases accented with one big flower, all these details were great to photograph and really pulled the event together. Awesome!
Congratulations Kira and Jeremy! Hope you enjoy the sneak peek and have an amazing time in the
Caribbean
on your Honeymoon! Thanks so much for the opportunity to document your amazing wedding day at the Oregon Coast!
I encourage you to leave a comment! Let me know what your favorite image of Kira and Jeremy is!