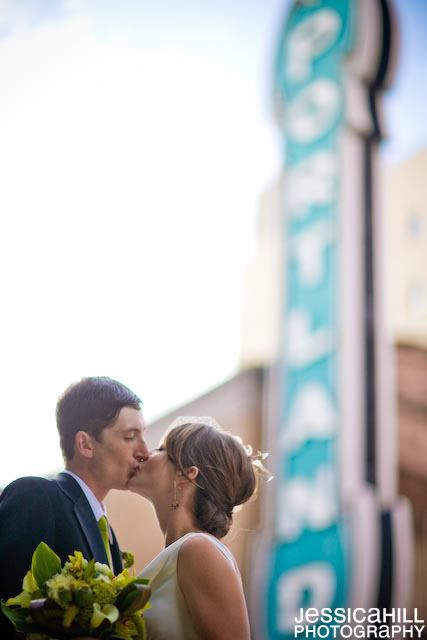 Two of my personal faves. Christy and James look so vintage Hollywood. (Well.. Vintage Portland is more like it!)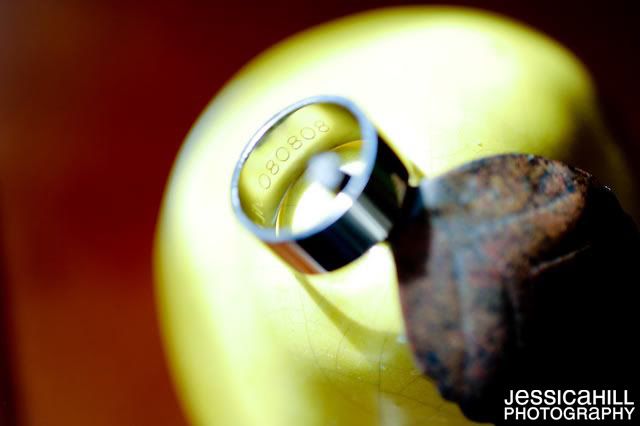 I heart ring inscriptions, super personal and a lovely little detail.
The super awesome Jessica Halimi did the makeup, and the extremely talented
Adam Arnold
designed Christy's wedding gown.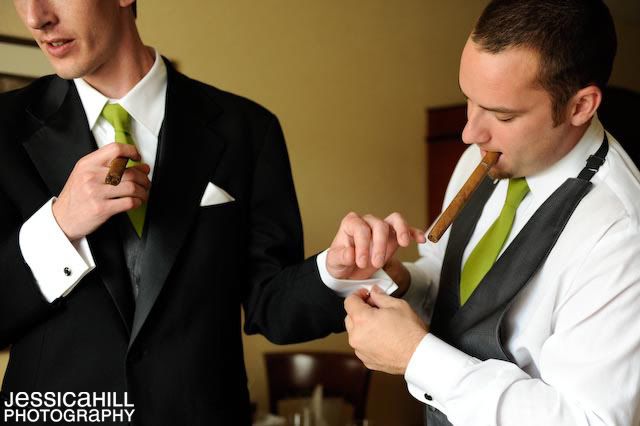 I LOVE birdcage veils! Christy found her's on Etsy.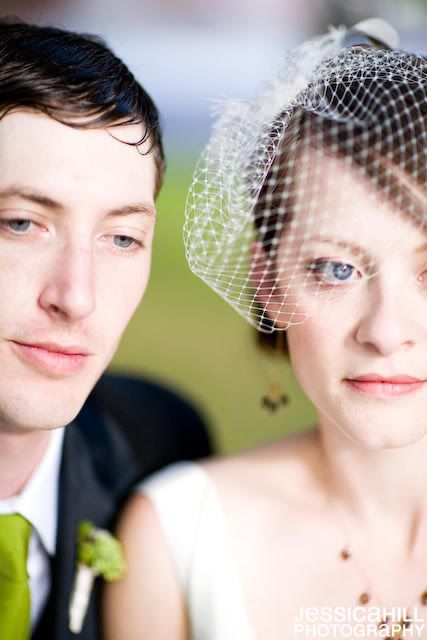 Love this set.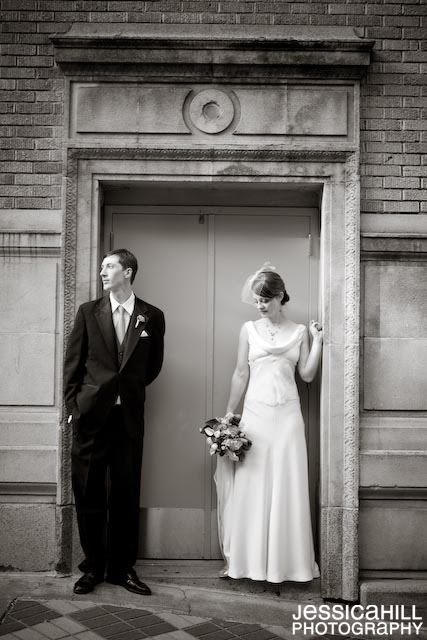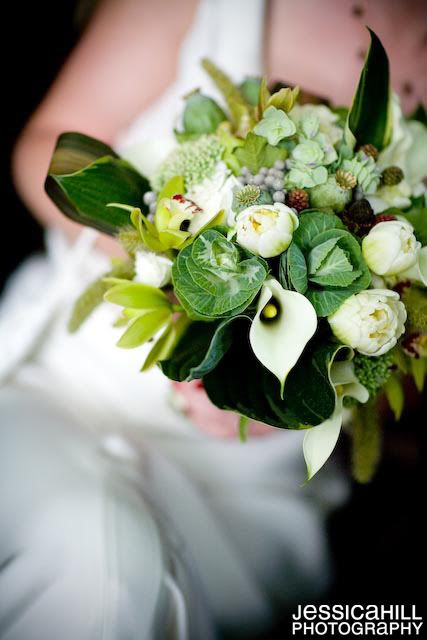 Flowers by the amazing ladies at
Quince
, who I highly recommend!
I love this duo of looks between the flower girl and James. So different, yet interestingly similar.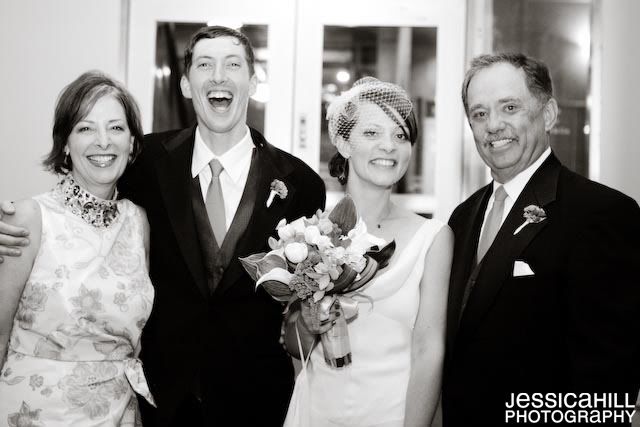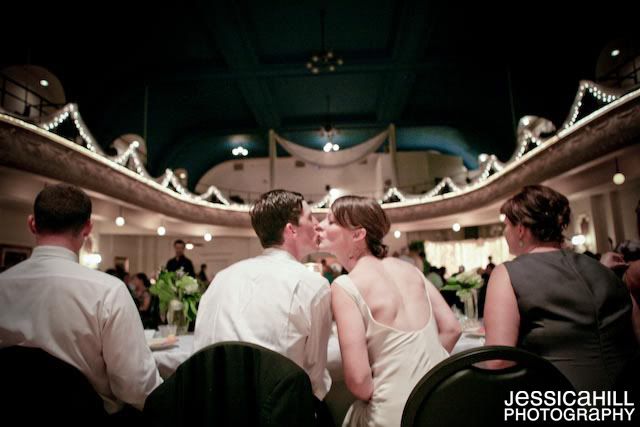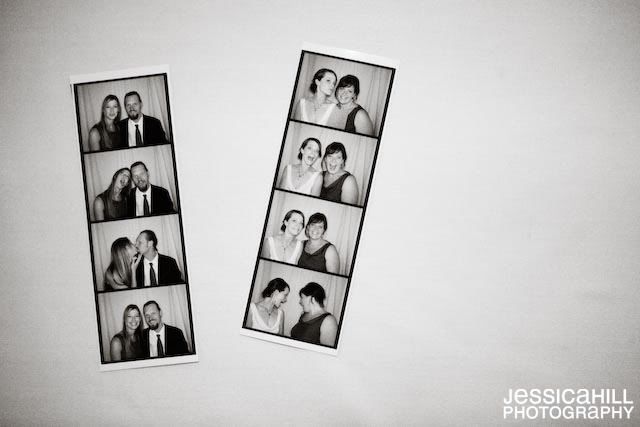 Doesn't this look like it could have been in the 40's!?
What a way to exit! The
PDX Pedicab
, Fun, classic and eco-friendly!
Christy and James are quite simply, amazing together. I was honored when they chose me to document their wedding, especially because Christy is an awesome children and portrait photographer based out of SE Portland. Check out her site
here
. James is an ultra creative musician and local music producer. Right after we first met I knew their wedding would rock because we were neighbors in the same hood (And all the cool local stuff of course! Shout out to the NE!) Their wedding was held on Aug. 8th, 2008 at the beautiful
Adrianna Grand Hill Ballroom
. We started at The Paramount Hotel for getting ready photos and Christy and James's first glance at each other on their wedding day before some romantic couple photos in downtown Portland. The wedding group met up and we had fun walking around the Park Blocks for group photos. The wedding dress, bridesmaid dresses and men's ties were all designed by local fashion designer
Adam Arnold
, a good friend of the Bride and Groom's who was also in the wedding party. His work is amazing and I love his clean and chic style. The floral styling was done by
Quince
, who's work I adore and love photographing. Their flowers are classic yet balanced with modern intricate details, like the green raspberries in Christy's bouquet.
The wedding colors were grey and light green with ivory accents. The green was carried pearfectly (ha!) throughout with tall cylindrical vases filled with European pears topped with floating candles. The pears came from Christy's parents orchard! Way to keep it local! The overall feel was vintage Hollywood with a modern NW edge and it was pulled off awesomely. From the photo booth, to the bird cage veil to the jewelery (all from Gilt) this was a creative and decisively local wedding which showed Christy and James's love of all things Portland... especially each other! Thank you SO much Christy and James for choosing me to photograph your stylish and fun wedding!
Please leave a comment to let us know your thoughts!