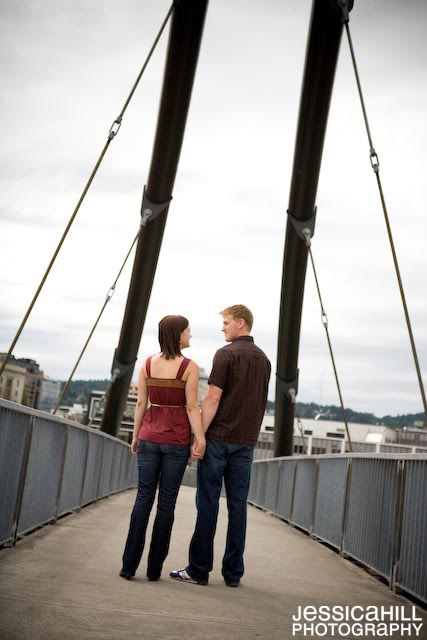 Go Jill, go jill, go! Here she's balancing on one foot while on an dock frame (in heels no less!) all for a sweet shot! Thanks guys!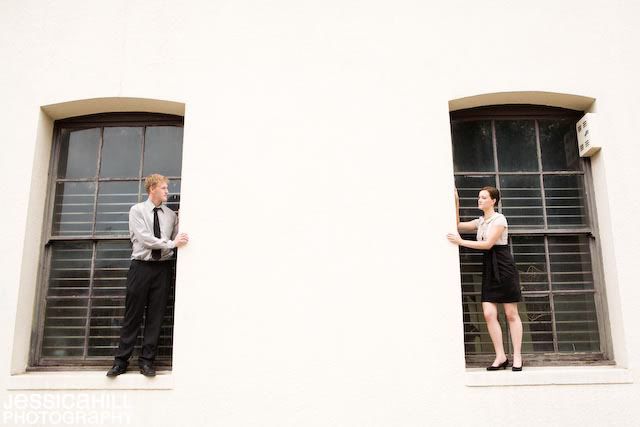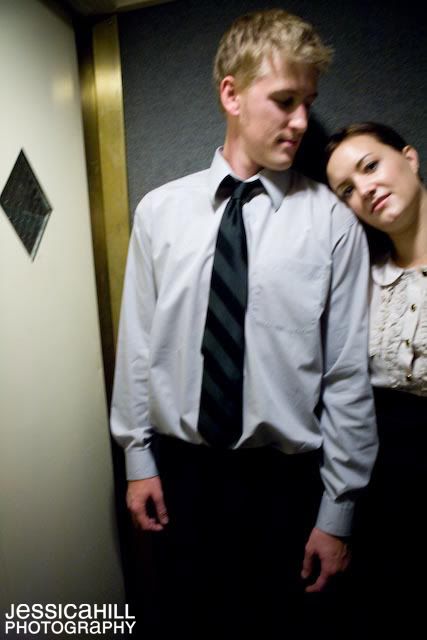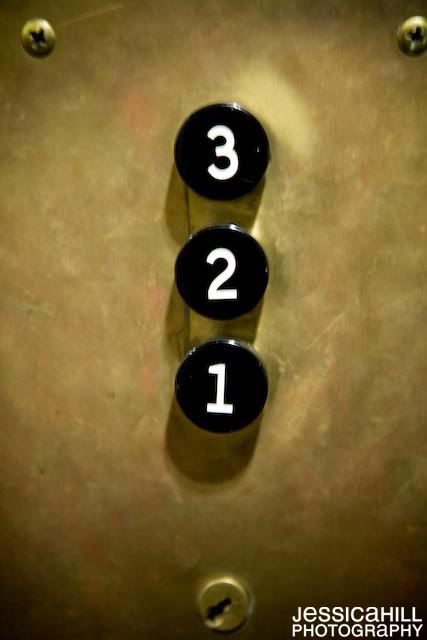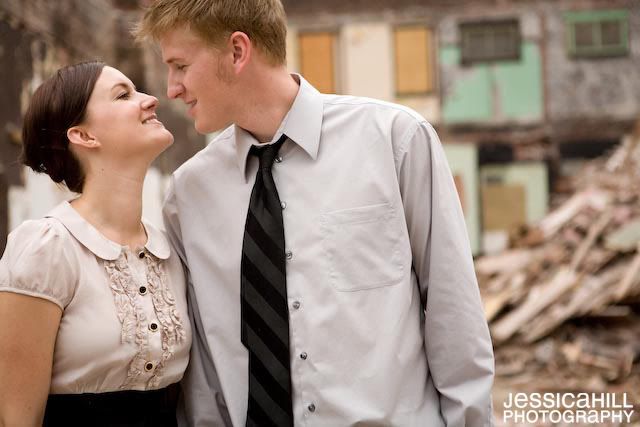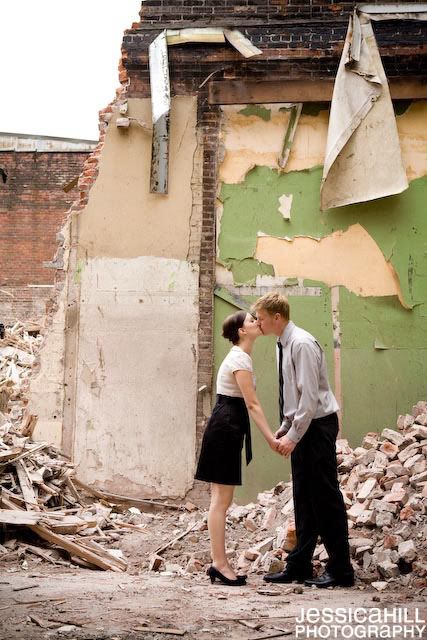 Jill and Matt are getting married February 21st, 2009 at the Acadian Ballroom. We recently met for their e-session and walked downtown for a lot of unique photos. I love the "happy mishaps" of street shooting, like the woman in the window. I'm really excited for their creative wedding and know it's going to rock because they were really into getting great photos even if it meant breaking the law! "No officer I didn't see the yellow caution tape in the construction site! I swear! " We snuck in for a quick minute to capture an artistic juxtaposition between their dress and the environment, which I LOVE! Thank you so much Jill and Matt! I'm so looking forward to your unique winter wedding! Hope you enjoy the sneak peek!
Please leave a comment!