I love getting ready photos!
Jen and her flower girls!
Jen's Dad giving her away. (so sweet)
The beautiful
Old Church
of downtown Portland.
Gorgeous!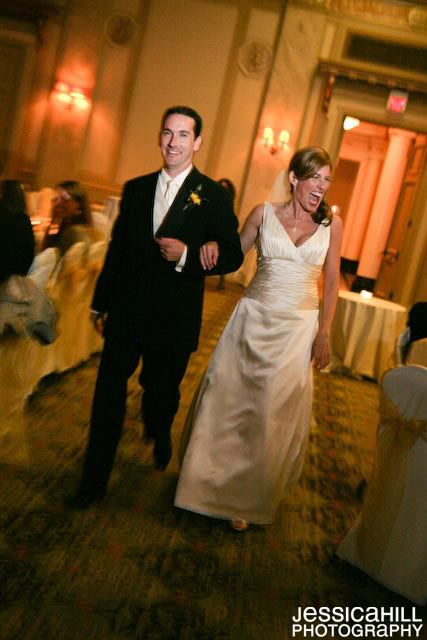 Presenting Mr. and Mrs. John Coughlin!
Quite the first dance!
The Governor looked awesome and yes, the cupcakes tasted as good as they look!;~)
The ring bearer and the flower girl were having fun while practicing for their big day!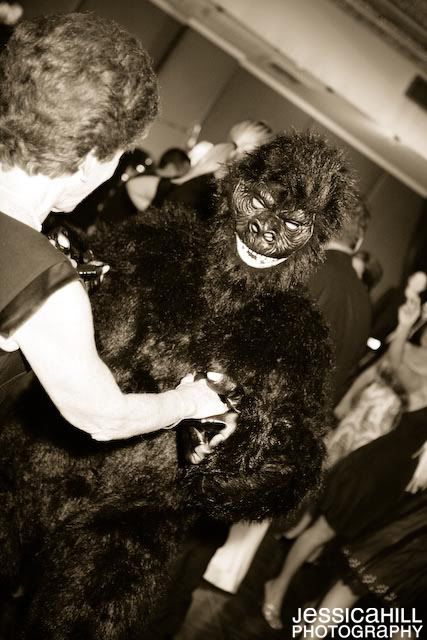 The band was so energetic and fun that even a gorilla busted a move on the dance floor! SO Hilarious!
Jen and John are a super cool couple and recently tied the knot on October 18th at the historic
Old Church
and the always-elegant
Governor Hotel
. Jen looked awesome in her amazing gown and long veil and her bouquet added a lovely touch of Autumn with sunflowers and black dahlias. John was a dashing groom in his contemporary yet classic tux. The wedding was beautiful and emotional, with a reception immediately following that was anything but boring! The awesome band,
5 guys named Moe
, was rocking all night long and everybody was dancing and having a ball! The gorilla is a family tradition in the Coughlin family and made a guest appearance on the dance floor! I was laughing so hard as he (she?) danced with all the guests and formed a train around the ball room. What a party! Jen and John, I hope you enjoy your honeymoon and this sneak peak! Stay tuned for your slide show!
Your comments are always welcome!