Long exposure on the roof!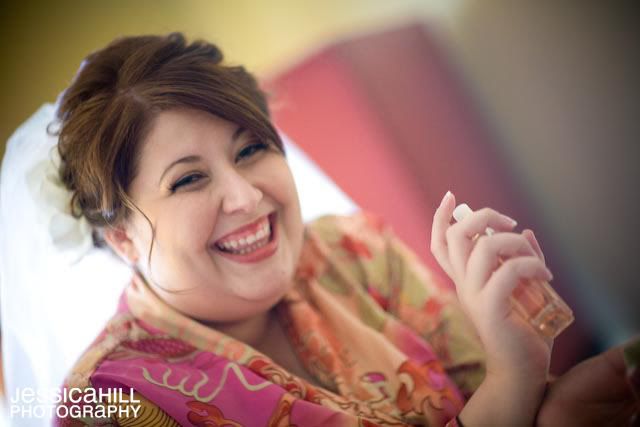 I love this shot of Lauren putting on "White Shoulders", in remembrance of her Grandmother's favorite perfume.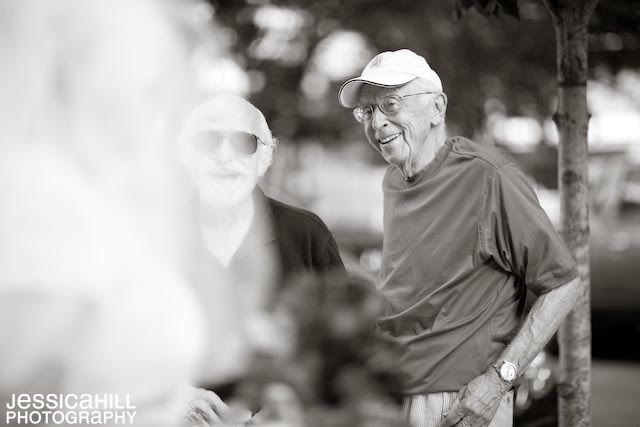 These guys were chatting Lauren up in the Park Blocks during our shoot! Sorry fellas.. She's taken!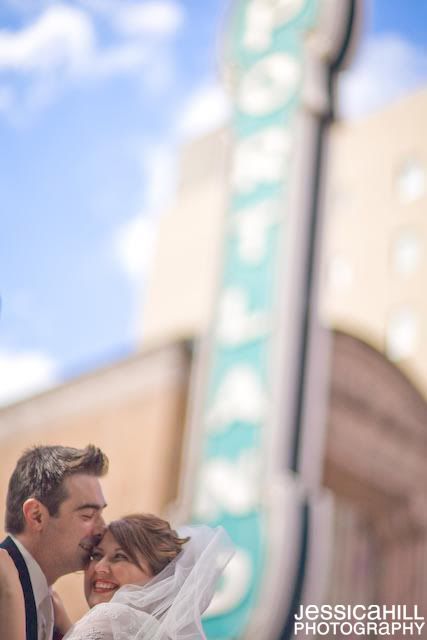 My favorites of the day. (besides the roof-top photos of course;)
Love this color palette!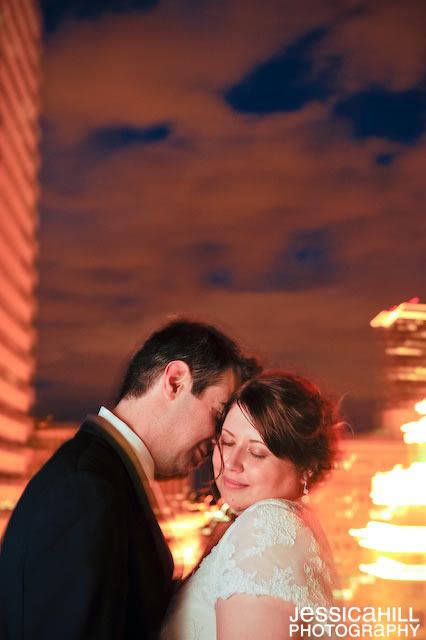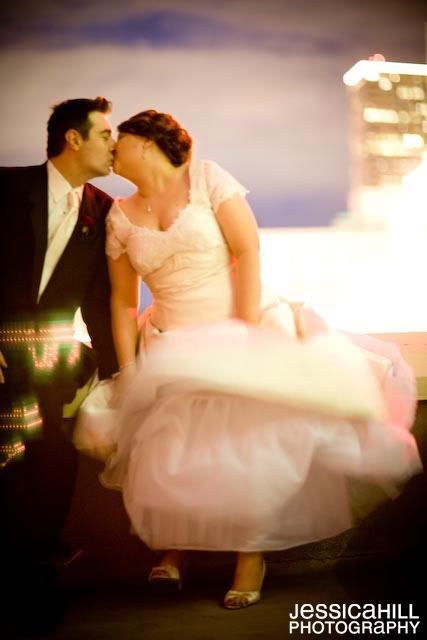 Lauren and Matt are a wonderful couple and have a great energy together! Their wedding took place on the eve of August 29th at the renowned
Heathman Hotel
. Their colors were deep red and turquoise and they reflected the modern elegance of the day. The flowers, dress, and invites were all designed by Lauren, and then outsourced, which is SO SMART! The cake and flowers were done by
Lamb's
. Great job guys! The best part of the day was heading up to the roof for some night photos. The view, the breeze, the clouds.. It was all perfect and the photos show it! Thank you so much Lauren and Matt for inviting me to document your first steps together as husband and wife! Hope you enjoy the view!
Please leave your comment!