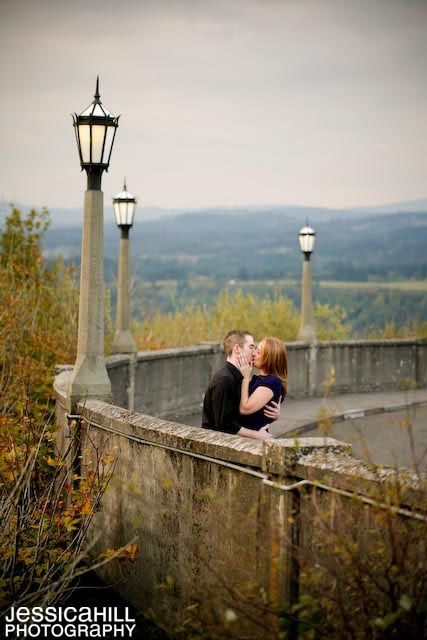 I love my job!
What a hot couple!
The Vista House, Built in 1917.
A-mazing!
Crystal and Patrick are an awesome couple that I have to give mad props to for suggesting The Vista House at
Crown Point
. The evening was perfect and we had a ton of fun hanging out and creating as many unique backgrounds as possible. This wasn't hard because we were in the Columbia River George, surrounded with surreal colors, rivers and a stunning sunset! (Yes, It's true that I have the best job evah!) It also happened to be Patrick's B-day... Not a bad birthday with a gorgeous view and bride-to-be! Crystal and Patrick are planning a Summer 09 wedding in Barbados and I know the wedding will be just as beautiful as this couple! Thank you so much Crystal & Patrick for choosing me to document your relationship in this magical place!
Let me know !